Eye Sticker Sheet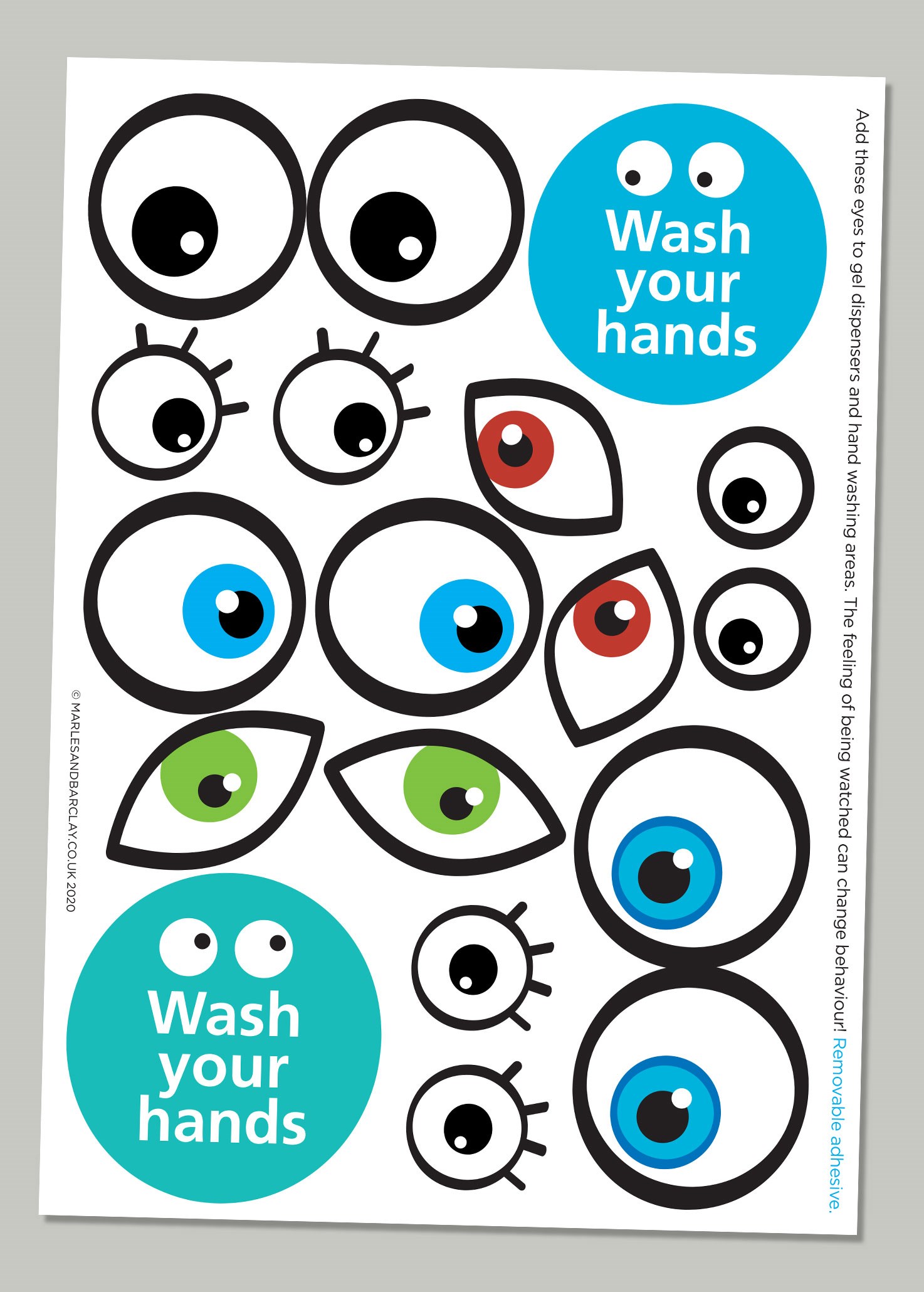 Add these self-adhesive gloss vinyl eyes to gel dispensers and hand washing areas – the feeling of being watched can change behaviour.
Hopefully these eyes will make you laugh too!
We've written an article about hand hygiene compliance, you can read it here.
For overseas orders please email us.
Get in touch to order larger quantities.

Other info:
Printed on wipeable gloss vinyl with an easy-peelable non-permanent adhesive (they won't leve sticky residue).

Each sheet contains eight sets of eyes and two 'Wash your hands'.

Please allow 7 days for delivery from date of purchase.