Designs that improve patient experience
We create designs to improve patient experience in hospital
Our designs help understanding, improve communication and enhance the hospital environment. Projects range from branding and wayfinding to infographics that demystify medical procedures and equipment.
Intensive Care Unit equipment diagram 
Our infographic uses simple, iconic illustrations and straightforward descriptions to help patients and carers understand the equipment used in the Critical Care environment. This improved understanding helps reduce anxiety and is a useful tool for medical staff to explain functions and procedures.
This large scale wall graphic also has a decorative function – it gives the unit a stronger identity and provides reference point to orientate oneself in this large space.
This design was first used at Southmead Hospital (North Bristol NHS Trust), one of the country's busiest ICUs – with 48 beds and over 2,000 patients each year.  We have been delivering bespoke versions of this infographic to hospitals across the country – each is re-designed to reflect each units' own equipment and branding.
Calmer environment
Patient information that is visible, organised and easy to understand is an important component of the NHS '15 steps challenge'. A good first impression builds confidence and reassures visitors and improves staff morale.
Spaces can become cluttered with signs and notices - we design clear signage, welcome and information panels that consolidate key information, helping visitors orientate themselves and creating  a calmer and more professional environment.
Clear communication
We ensure that information is clear and easy to understand, using words that are simple and accessible, avoiding jargon and technical language. Medical staff check that our written content is accurate and appropriate.
"Good communication can calm the nerves. A calmer patient can make for a safer anaesthetic. Highly anxious patients can require more drugs and can be prone to more anaesthetic critical incidents…"
healthmanagement.org
next steps
Much of our work is about helping to solve particular problems or address specific issues, from identifying staff, to better orientating visitors getting lost or disorientated because of inadequate signage.
Get in touch if you'd like our simple guide to the process – this includes ball park costs and examples of work.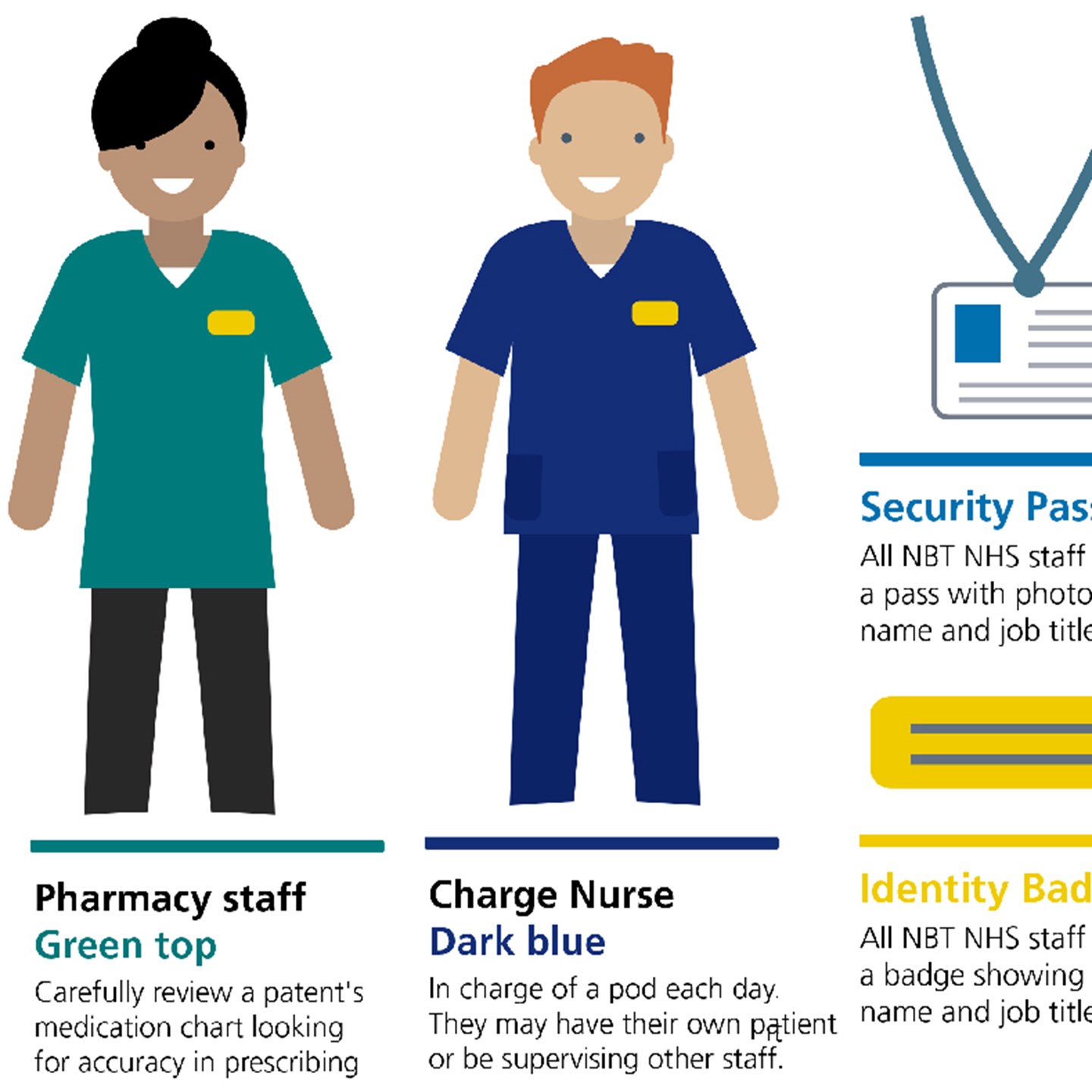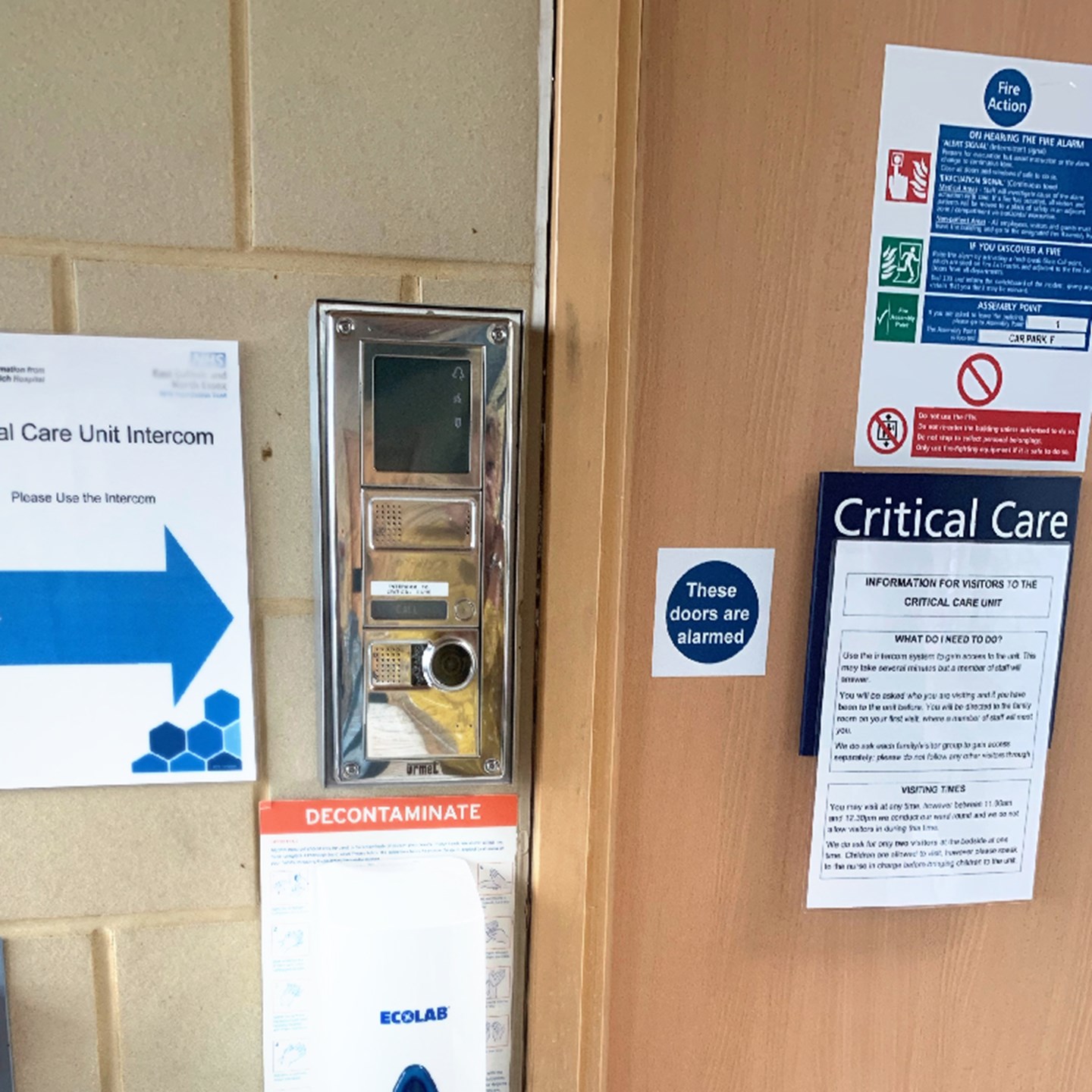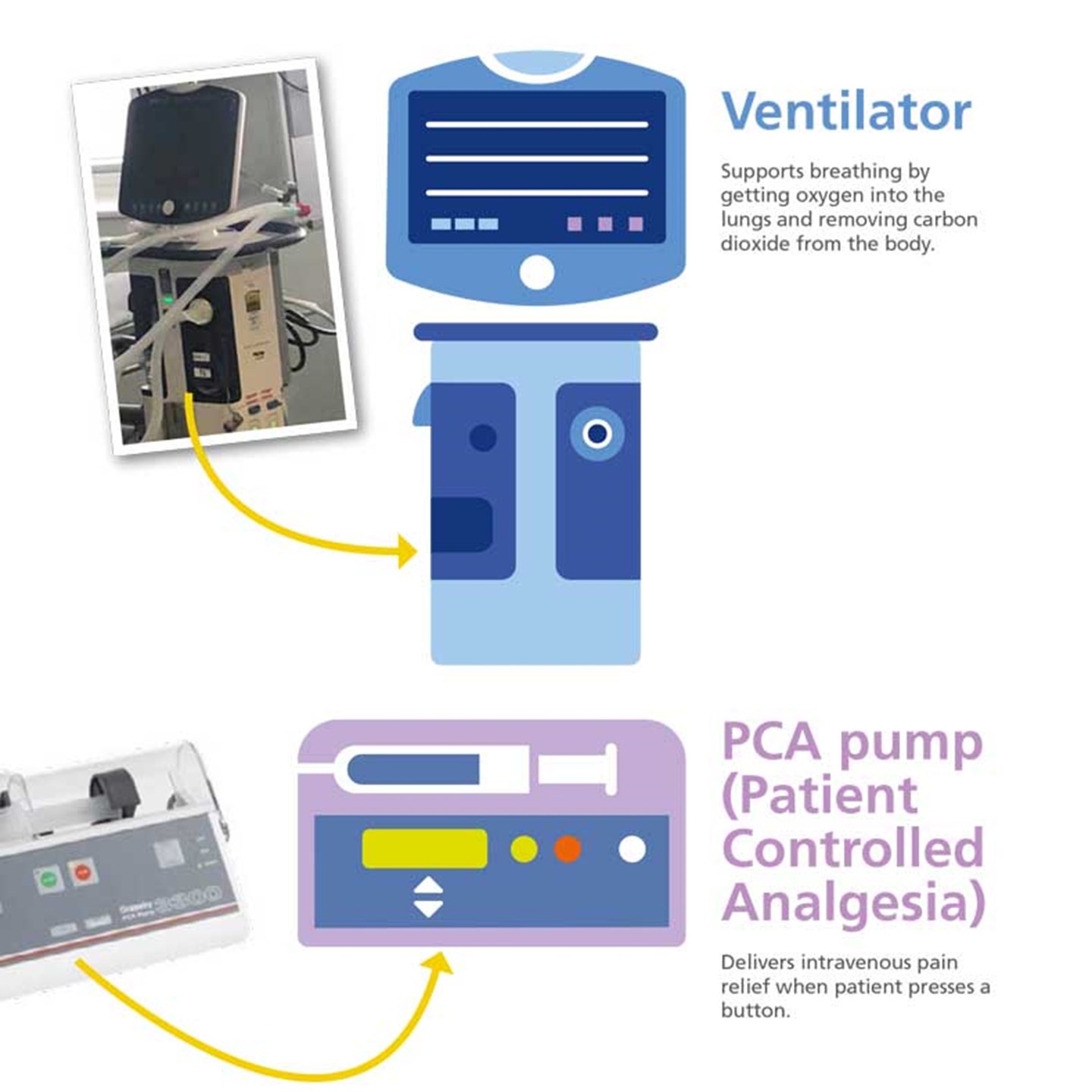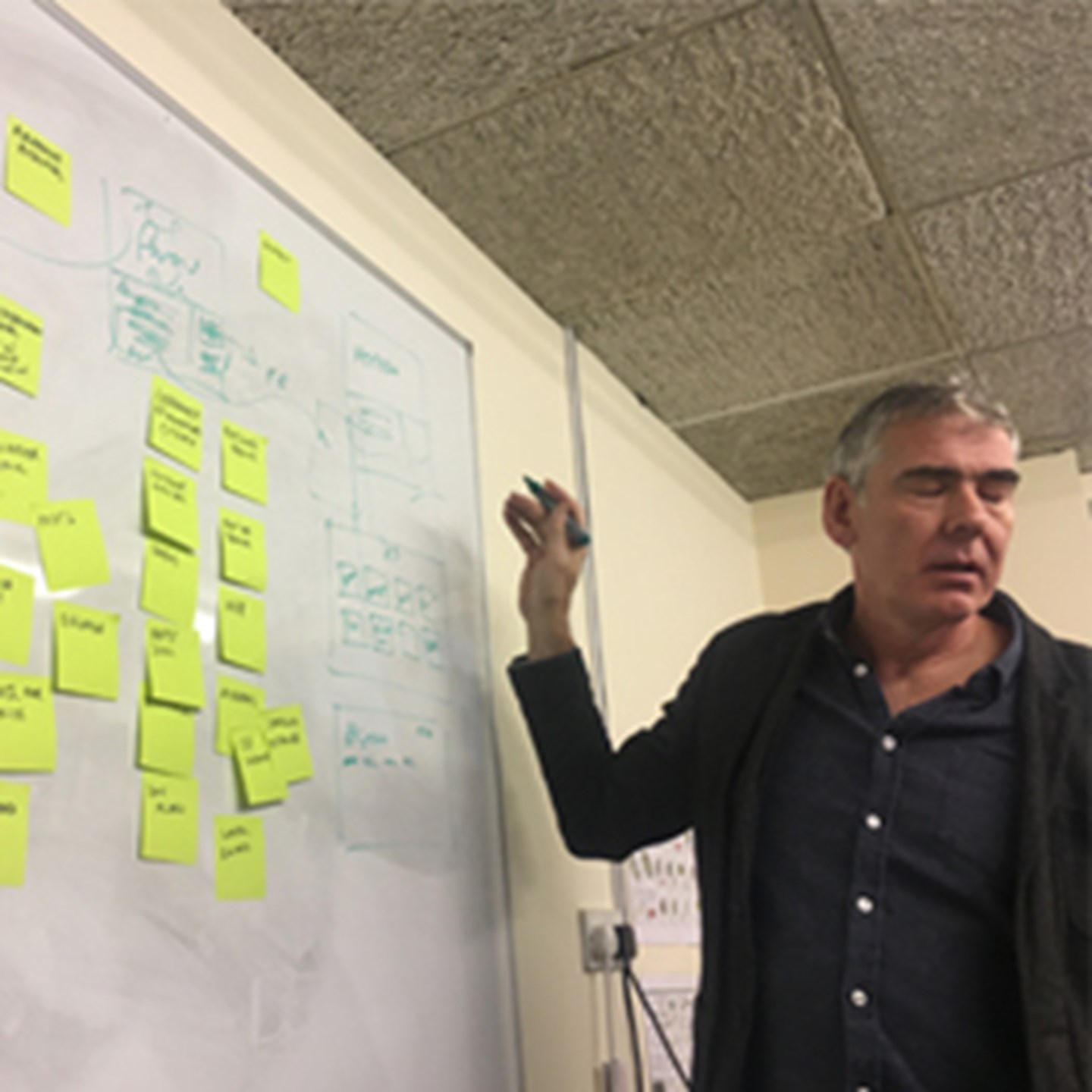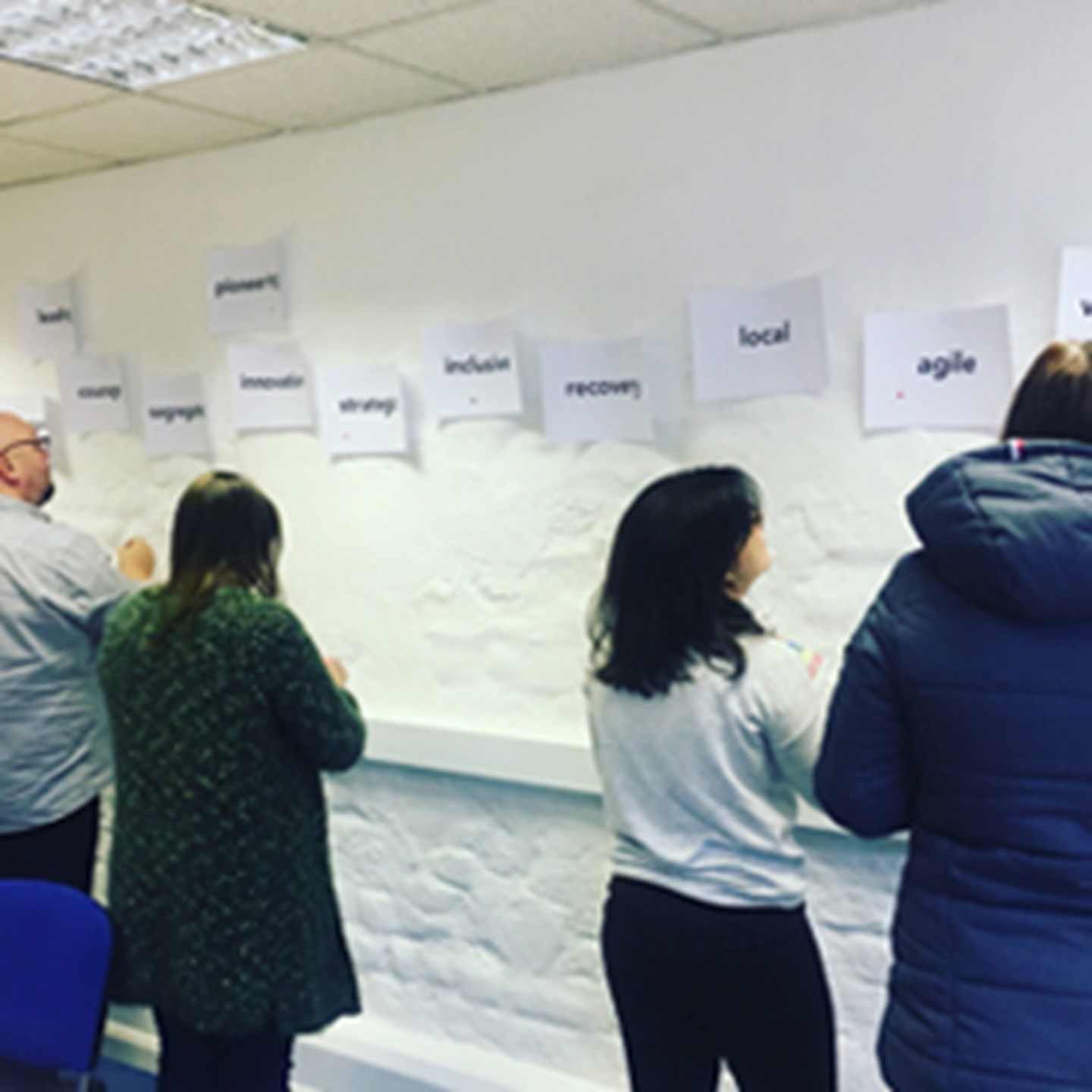 Let's talk
You don't have to know exactly what you want yet! We can help you understand the process and share our experience of working in all sorts of Healthcare environments.
We're not a big business – we're Adrian Barclay + Gill Marles and you can talk to one of us.
Email Gill or Adrian
+44 117 949 3020 
@MarlesBarclay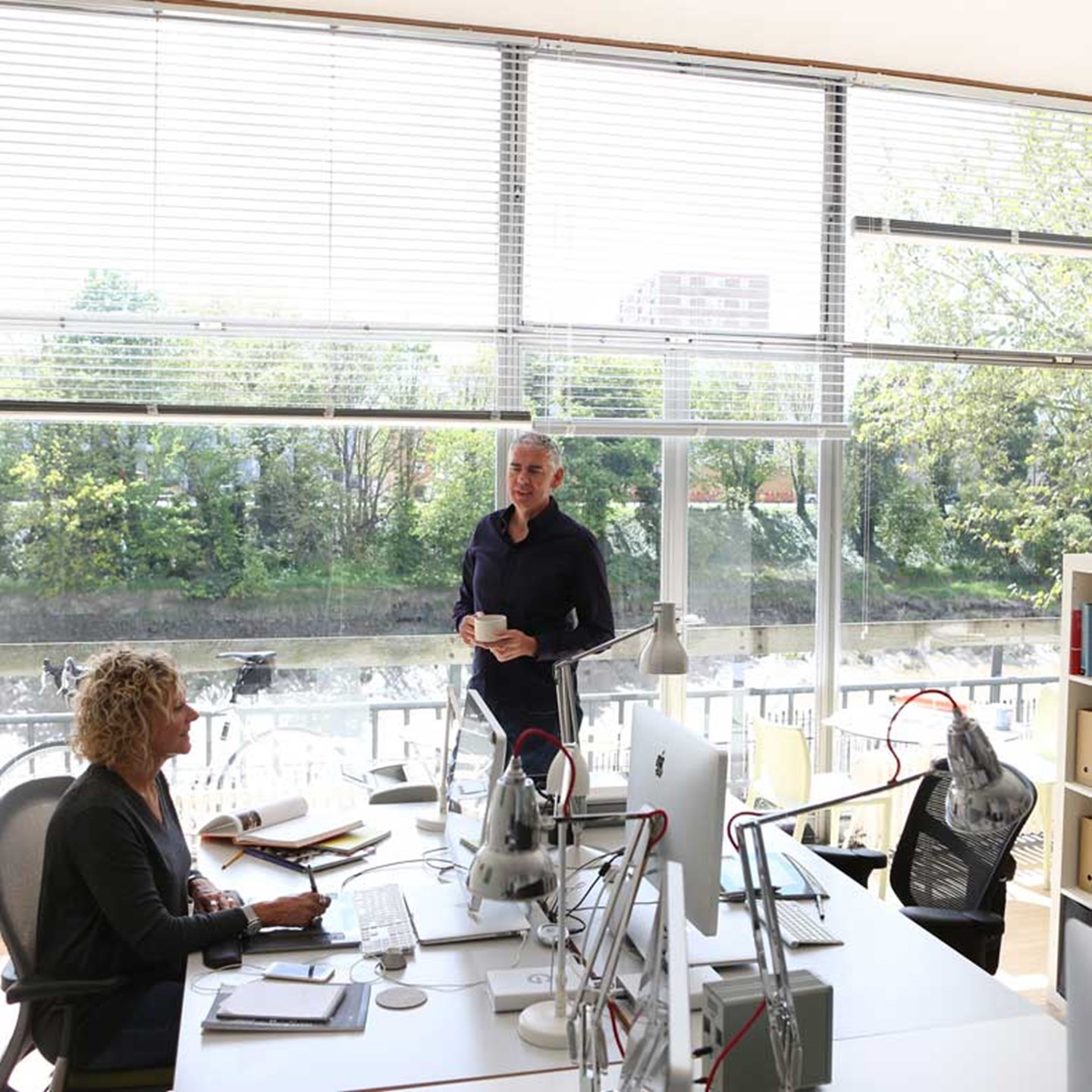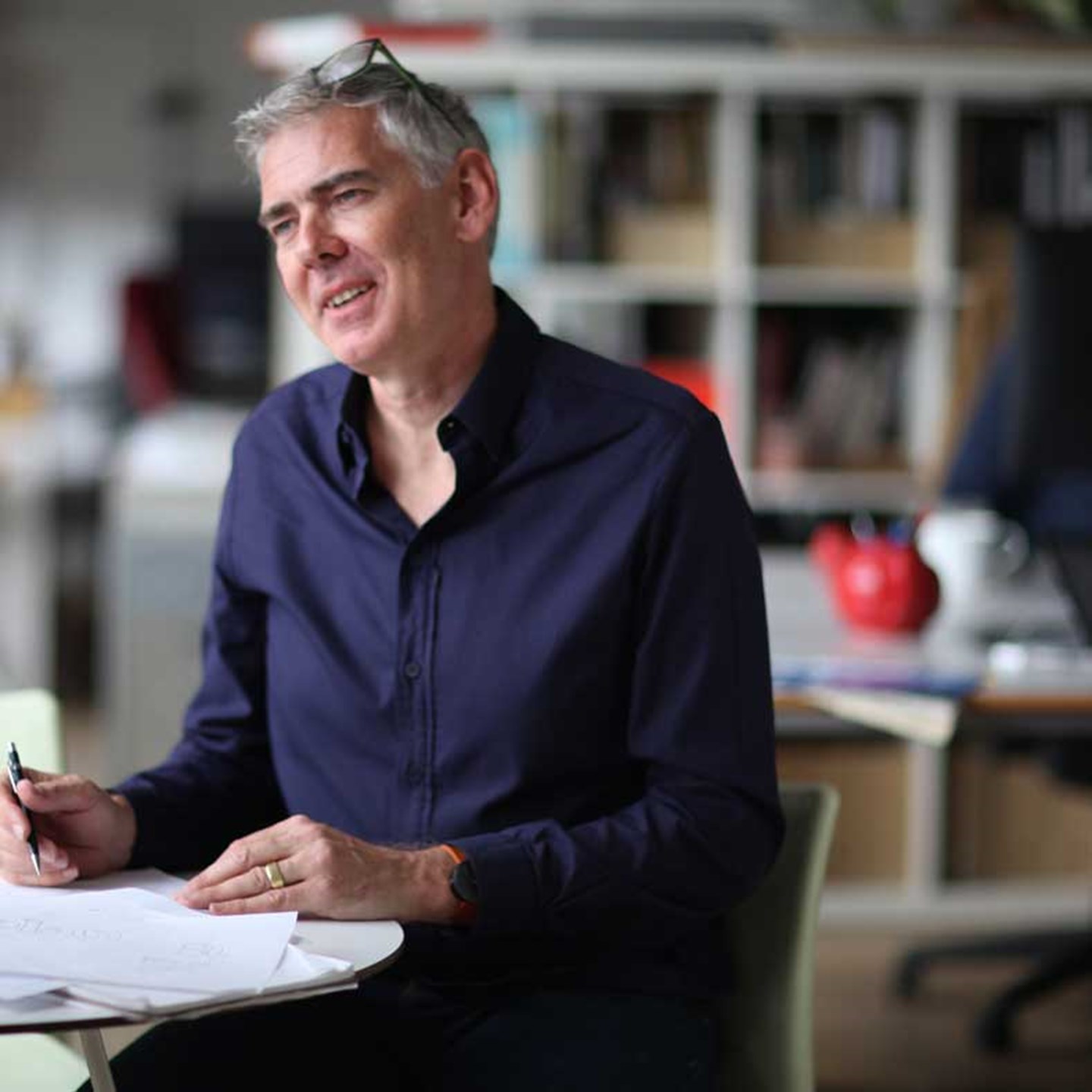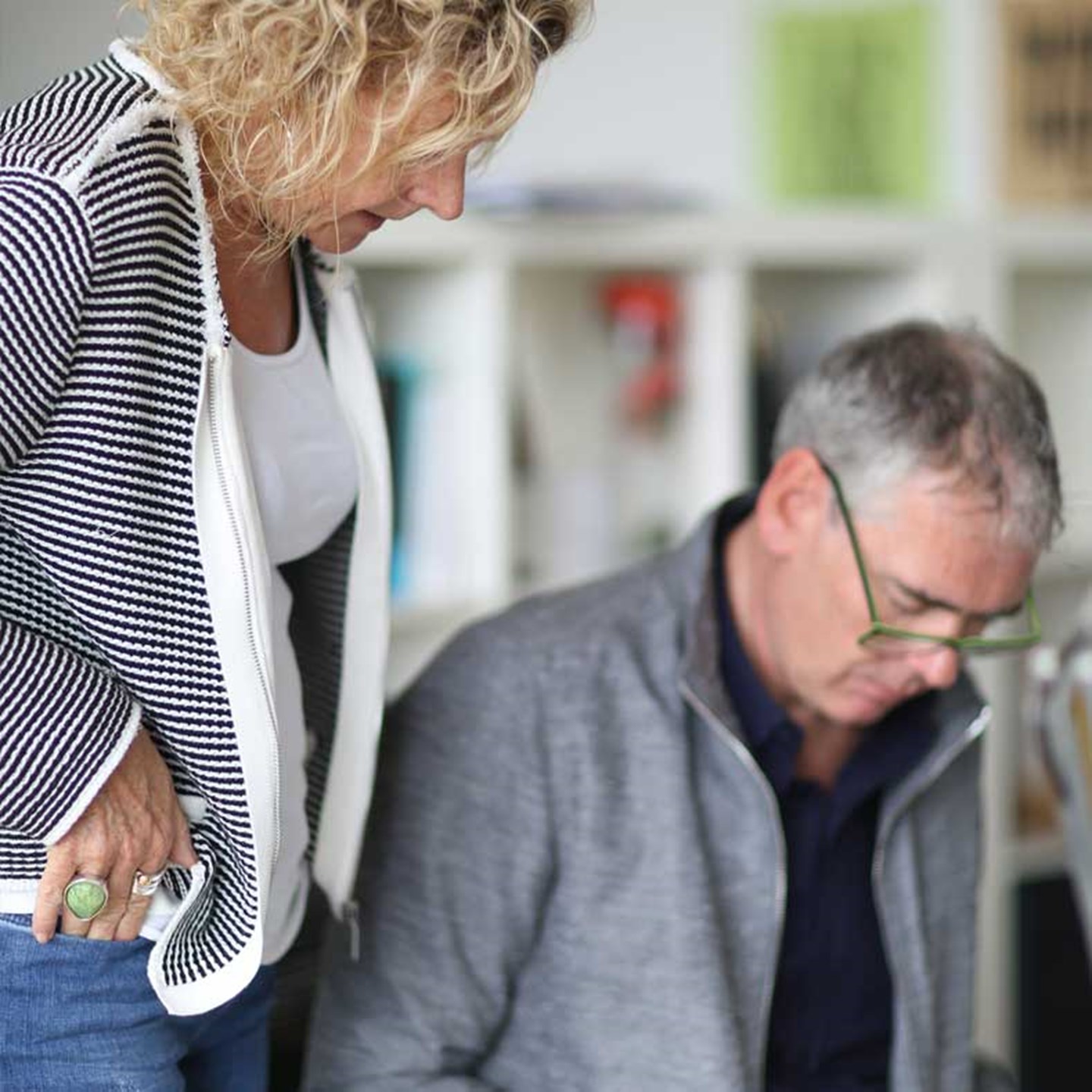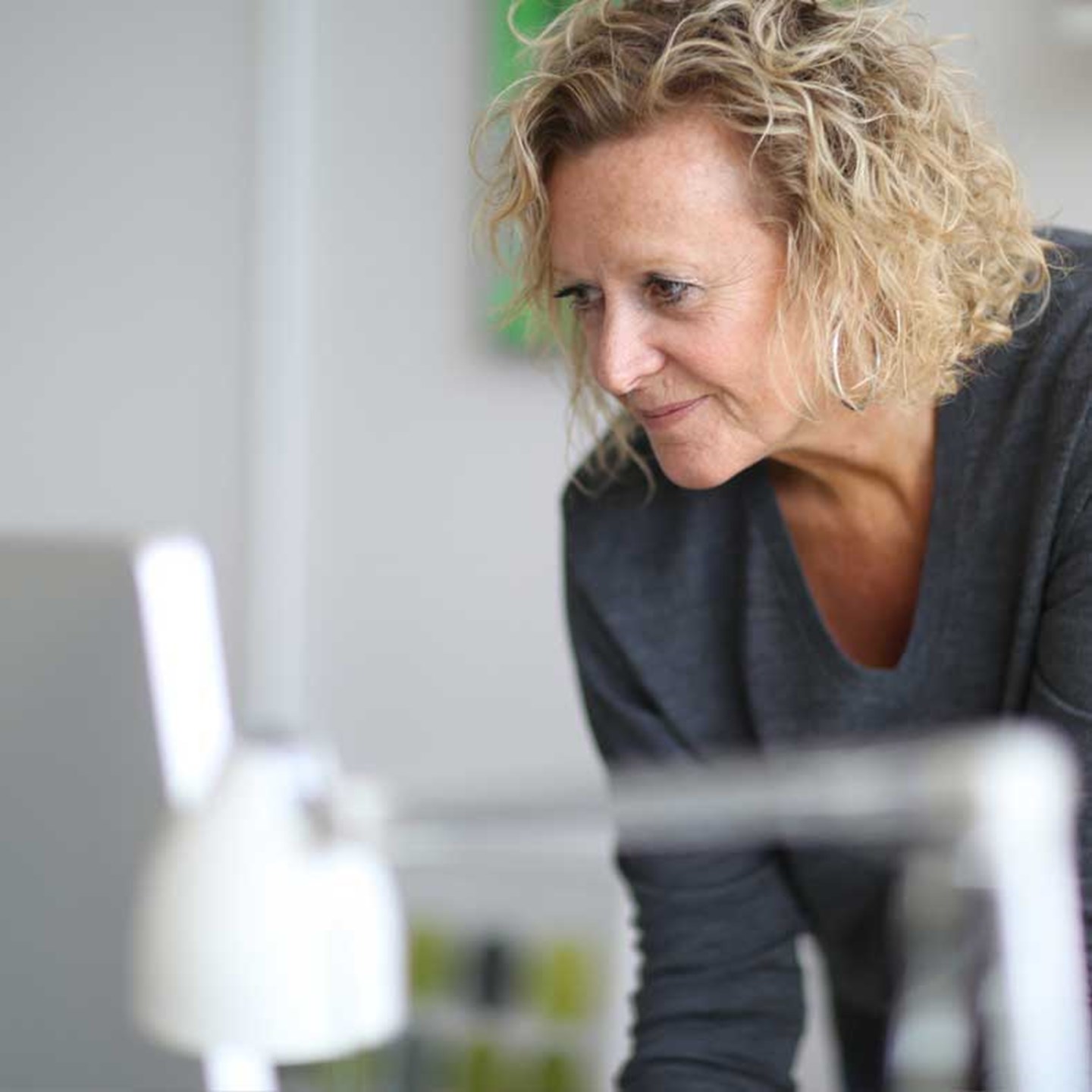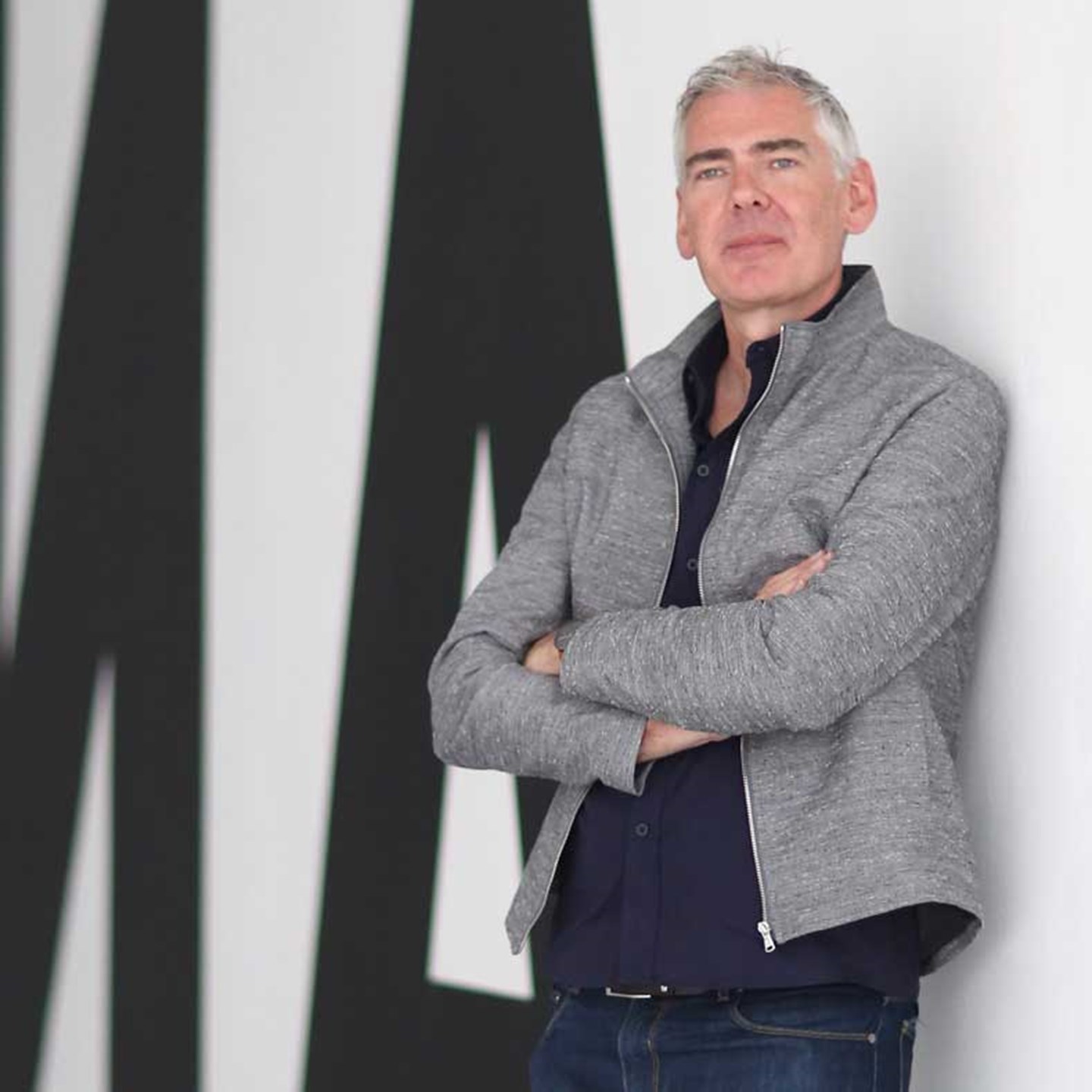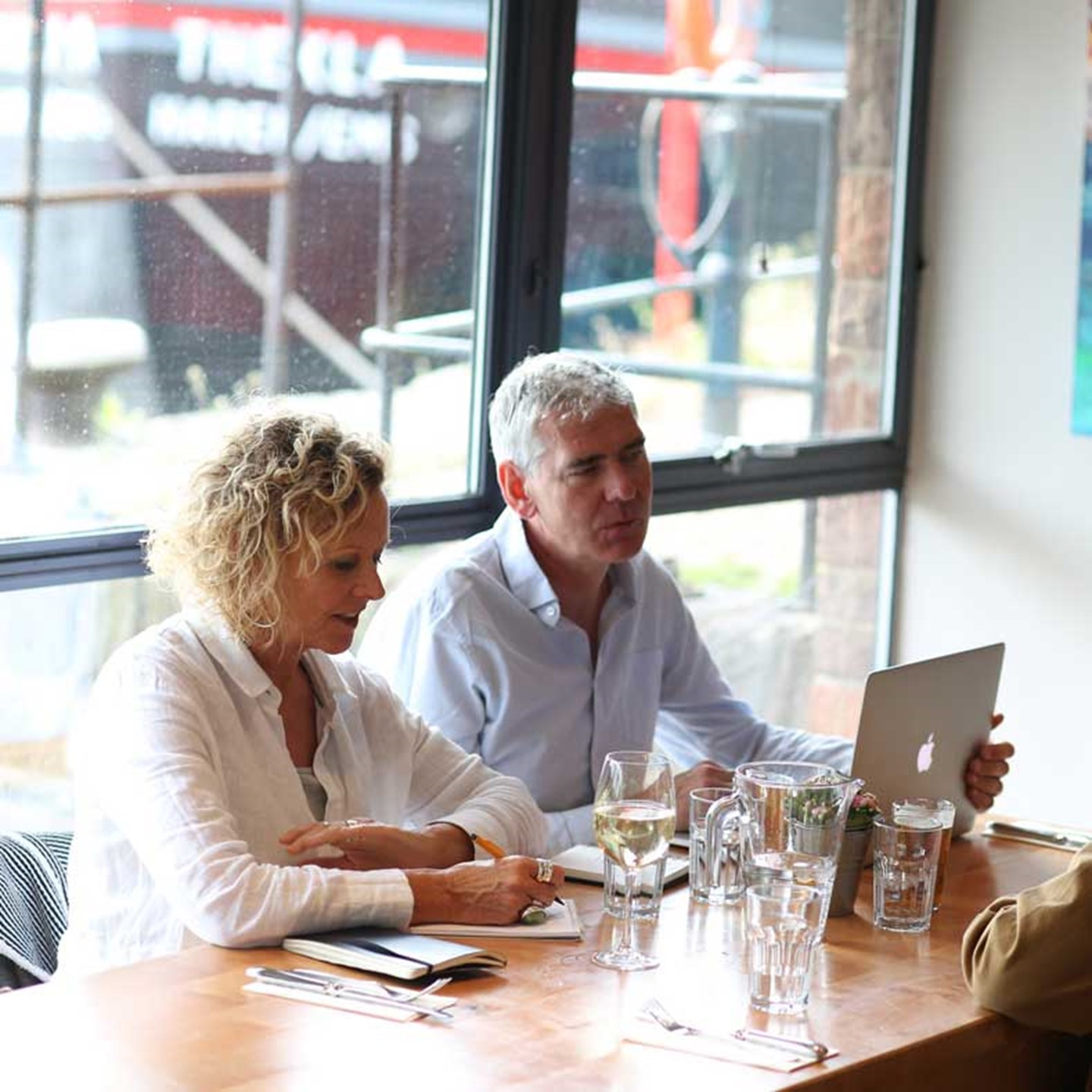 Testimonial
Testimonial from Southmead Intensive Care Unit, Bristol
...Marles and Barclay sat us down with their interpretation of our needs. They skilfully interviewed us about our wishes for the unit and they came up with a plan after noting the deficiencies in the building. They designed a relatives information leaflet in colour with a few well chosen words about looking after themselves, taking a break and asking questions whenever they wanted. It was bright and optimistic and it exuded 'care'. A large sign outside the unit with our name headlined above a stylised version of the hospital was also designed. It looked fabulous.
The corridors were like a blank canvas so two large info-graphic pieces were installed depicting a cartoon style patient with all the conceivable monitors, pipes, tubes and infusions that could be attached to them. The illustration showed drawn versions of the actual ICU equipment and had a text box describing its function. The relatives began to understand what was going on with their loved ones. The reviews from the staff and the relatives were outstanding with compliments coming as far afield as Australia, thanks to the ICU twitter account. It was both informative and colourful and really highlighted the blankness of the walls we had before. We had many ICUs asking us if they could steal our artwork as it would look great in their hospital. 
Each pod was given its own unique colour and large letters appeared within the pods so you knew were you were at any time. This really helped direction finding for the visitors and staff. Importantly, each door entry point had a large sign with useful information for visitors and medical staff about our infection control policies. Our staff had less need to challenge visiting doctors about hand washing as the signage was plain to see. The visiting doctors were pleased as they had been informed of our requirements and staff interactions were less stressful. This made for not only a better working environment but an improvement in hand hygiene with potential benefits for patients. It might even save lives as hospital acquired infection is a real problem in modern medicine.
We had a very positive interaction with Marles and Barclay. The hospital communications team were so impressed they want them to re-brand the rest of the hospital and we will be inviting them back to contribute more to our magnificent ICU.
Stephen M Robinson, ICU Consultant, Southmead Hospital, Bristol
experience
Hospital projects
Aintree Hospital CCU
Aintree Hospital VIC
Alfred Hospital ICU, Melbourne
Austin Hospital ICU, Melbourne
Barnsley Hospital ICU
Borders Hospital CCU
Colchester Hospital CCU
Dunfries & Galloway CCU
Harrogate District Hospital
Intensive Care Society
Ipswich Hospital CCU
NBT Dementia Wards
Princess Alexandra Hospital
Scarborough ICU
Southmead Hospital ICU
Southmead Hospital ED
Southmead Hospital Theatres
Salford Royal CCU
West Hertfordshire ICU
West Sussex Hospitals ICU
York Hospital ICU