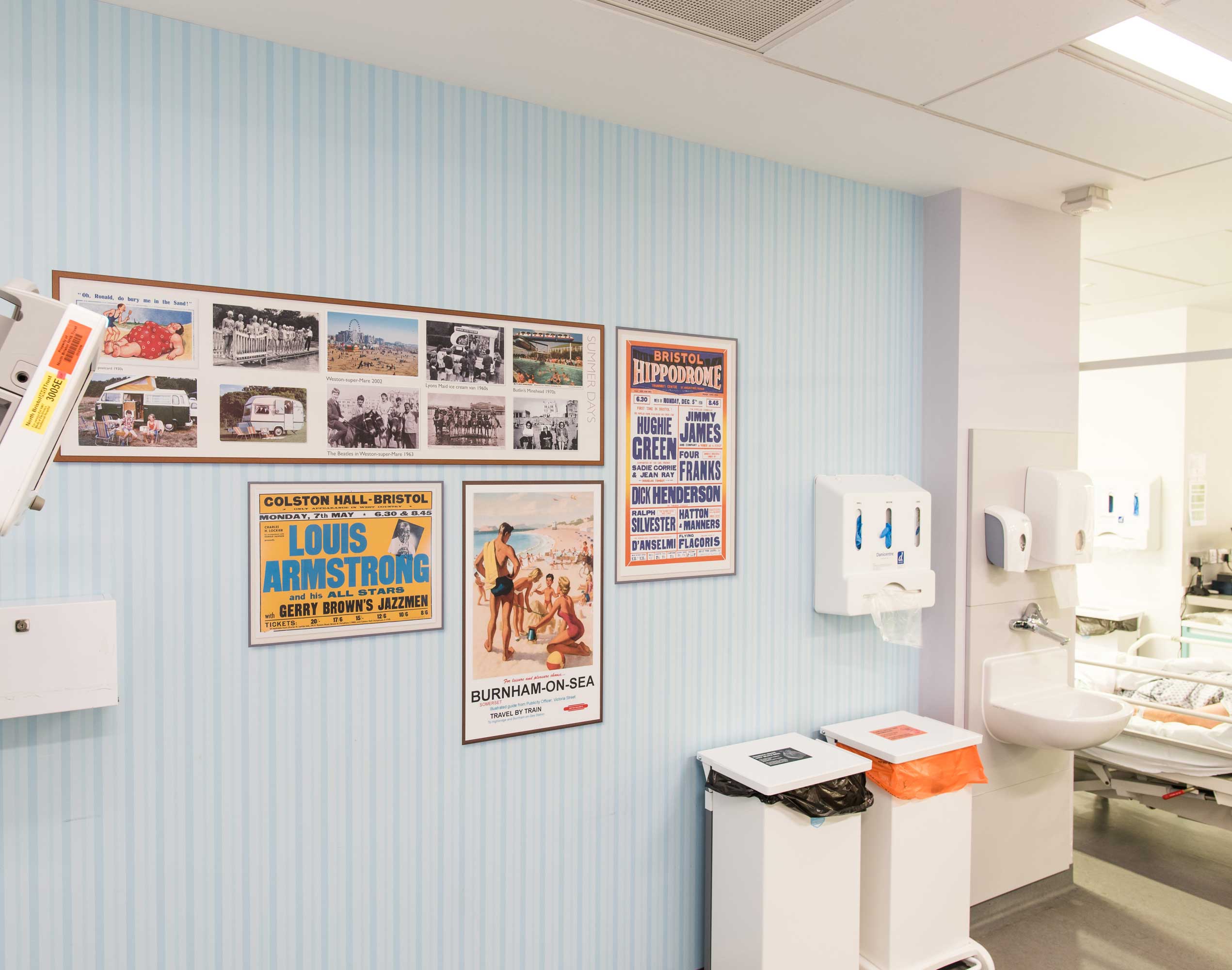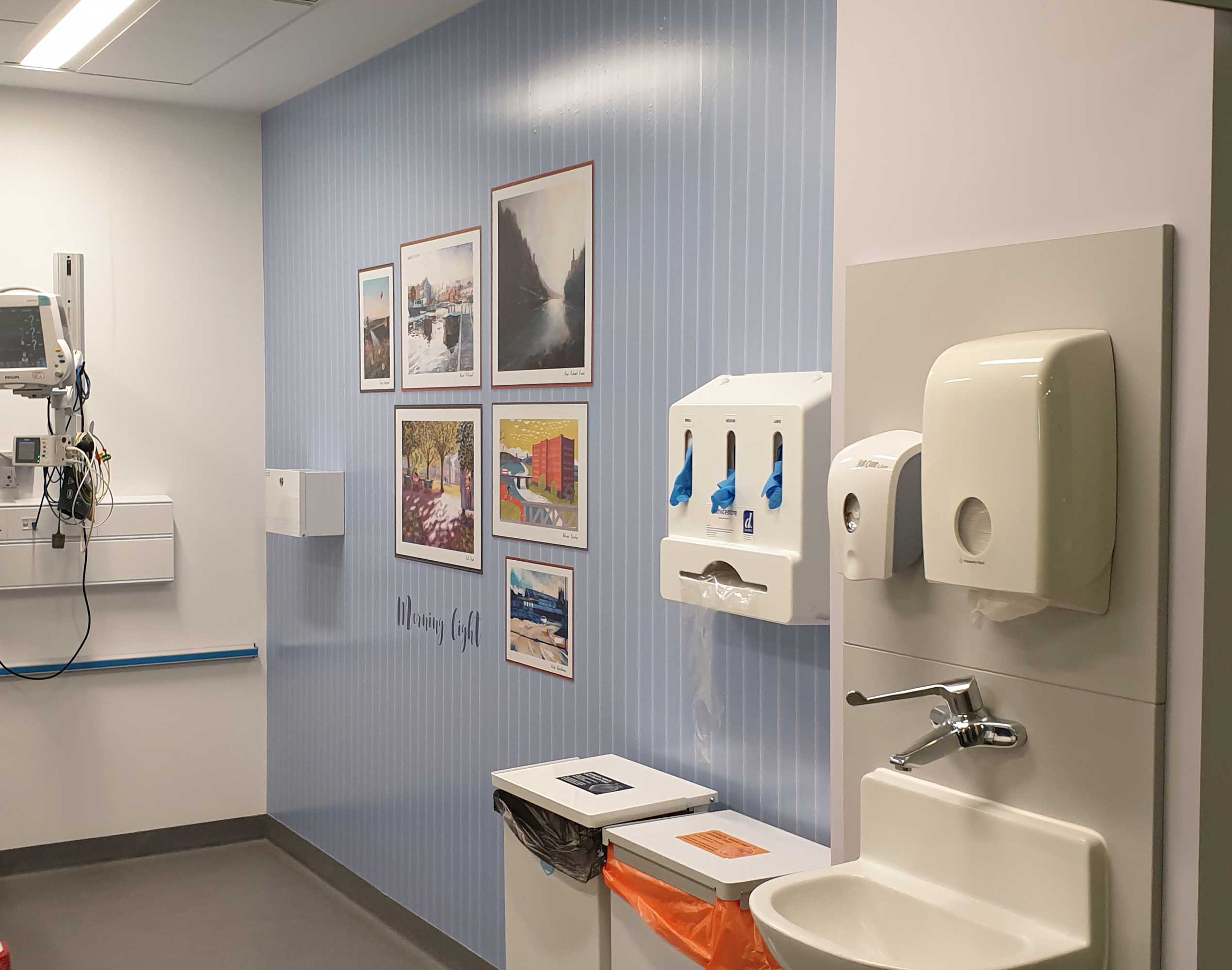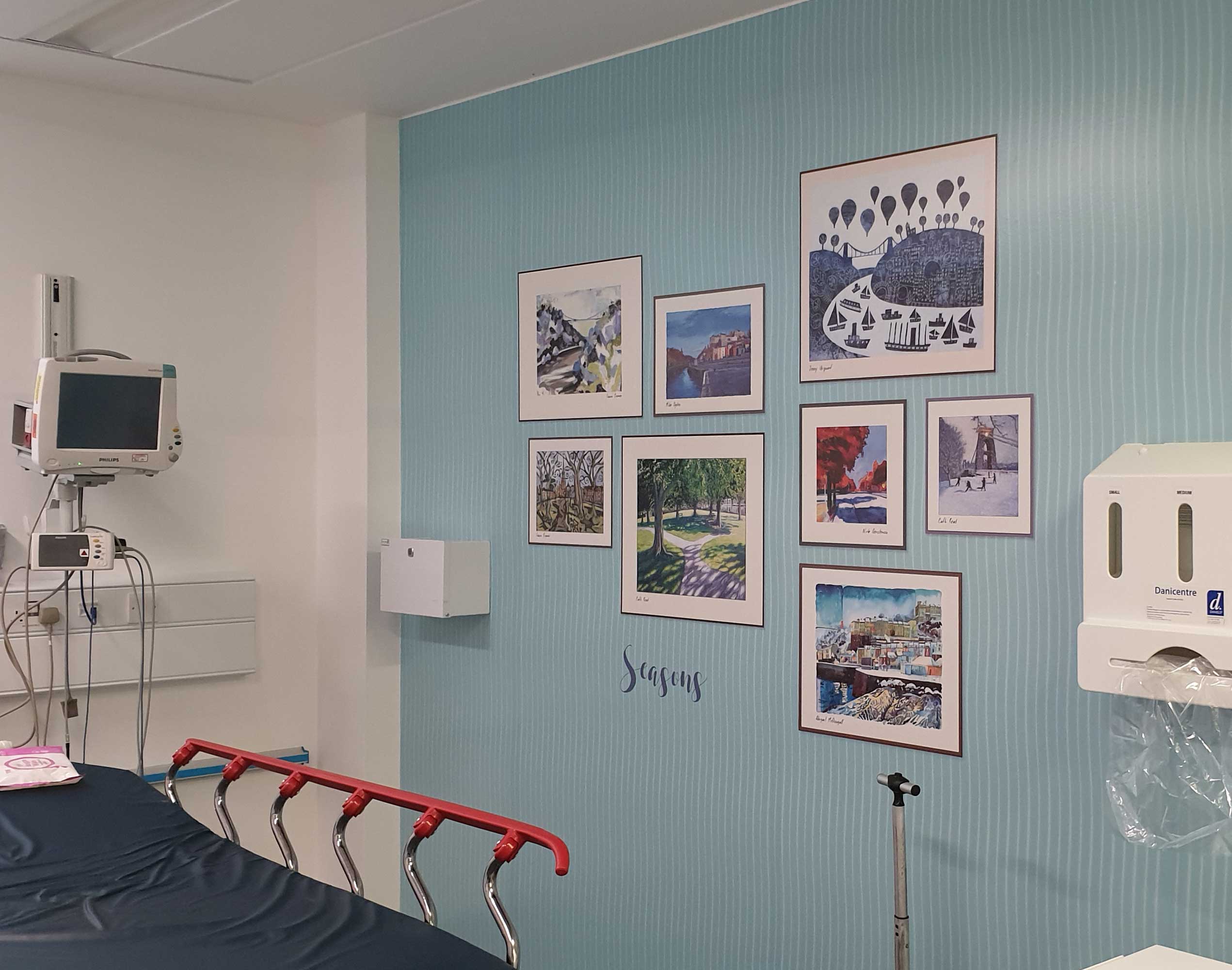 emergency department 'wallpaper'
With a wallpaper background and images created using old photos, posters and postcards, we transformed bare rooms into a more therapeutic environment. This trial in five of Emergency Department cubicles at Southmead Hospital has proved so successful in calming patients and engaging carers, we've been commissioned to design further panels for the remaining 10 cubicles.


This time we've used paintings and prints generously donated by local artists. The artwork is produced as a single floor-to-ceiling washable vinyl to avoid any problems with infection control. They look like framed pictures on the wall, but are actually trompe-l'œil, creating the optical illusion that the depicted objects exist in three dimensions.
The designs transform a bare and sometimes scary ED cubicle into a more therapeutic environment that stimulates reminiscence, distracts and engages.
What we did
Design Illustration
You may also like